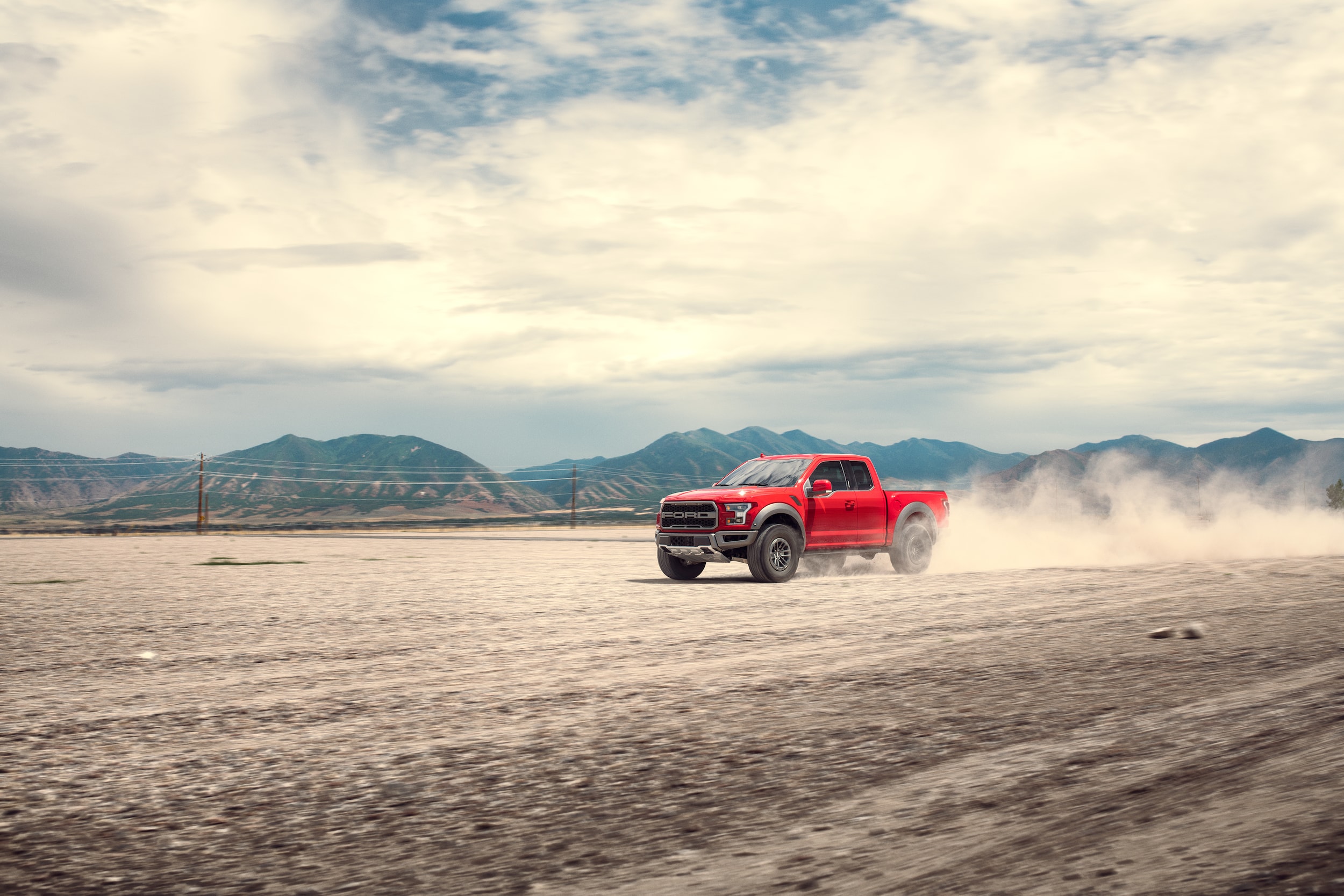 ?The Ford F-150 was introduced to the market in 1948 and is now one of the most popular motor vehicles of all time. It has paved the way for other truck brands to follow. For well over 30 years, the F-150 has been the best-selling vehicle in the United States. Currently, in its 13th generation, the contemporary edition of the highly regarded Ford is the first pickup truck to be made out of stronger lighter, aluminum construction. This change has reduced its curb weight by about 700 pounds, and it doesn't stop there.
We know that there are other trucks on the market, but we want to help you make a confident decision with a truck that will work for both your driving and lifestyle needs. Let's check out some friendly competition.
Ford F-150 vs. The Chevrolet Silverado
The Ford F-150 has kept its classic exterior while the Chevrolet has gotten bigger for the year 2019. The exterior of the Chevrolet Silverado is rounder than that of the F-150. The F-150 is instantly recognizable as a Ford truck, which is why so many buyers return for it. Both trucks feature several different cab and box configurations. They're both available as a regular cab, extended cab or crew cab. They also all have short, standard, and long boxes that you can option depending on how much you are planning on carrying.
When it comes to interior design much of this comes down to personal preference. When it comes to physical space, there is little difference, but design-wise the F-150 features are a more refined classic look, while the Silverado is a bit curvier and more modern. The interior of the F-150 continues to have a simpler and more functional interior that looks nice and gets very comfortable in the higher trims with features like two-toned heated and ventilated leather seats.
Ford F-150 vs. The RAM 1500
The 2019 F-150 and 2019 RAM 1500 are some of the closest competition on the market. When it comes to price, you'll save more than 3,000 dollars when choosing the F-150. You'll also receive more luxurious trim levels.
The Ford F-150 is one of the safest vehicles in the line of full-size truck rankings. Not only does the F-150 have higher safety ratings overall, but it comes standard with more advanced safety systems. The RAM 1500's base model only has a rearview camera, while the F-150 comes standard with a rearview camera, automatic braking, and pedestrian detection. Keep yourself and the drivers of Baxley safer in an F-150.
The Ford F-150 is available with three different bed sizes: a five-foot-six-inch bed, a six-foot-six-inch bed, and an eight-foot bed. You'll also be able to integrate helpful features to your F-150's bed like stowable loading ramps, tailgate steps, and Ford's BoxLink system. The RAM 1500 only offers two-bed sizes: a six-foot-four-inch bed and a five-foot-seven-inch bed.
If you are a Metter driver looking for a capable powertrain the F-150 is ready to work as hard as you do. The redesigned RAM 1500 offers drivers a choice of a standard 305-horsepower 3.6-liter V6 or an available 5.7-liter V8 Hemi that pushes out 395 horsepower. The base F-150 comes with a 3.3-liter V6 that produces 290 horsepower or a turbocharged 2.7-liter V6 making 325 horsepower. You can also choose from a 375 horsepower turbocharged 3.5-liter V6, and a 5.0-liter V8 that makes 395 horsepower. Unlike Ram, the F-150 has an available diesel engine that puts out 250 horsepower and 440 pound to feet of torque.
Come check out our new truck inventory near Lyons GA and make your choice. Is the F-150 the next truck for you? Only one way to find out!