Since its 1966 debut, the Ford Bronco has been an important part of automotive history. It offered impressive performance and capability that made every Ford driver in Vidalia GA make up excuses to take a drive. This legend is rereleased for the upcoming model year to give you the power you expect with the comfortable interior features and modern accouterments. If you've wondered whether the Ford Bronco near Baxley is what you lack in your life, we're ready to show you how it compares to other SUVs you've driven to make it your own.
Performance
The Ford Bronco continues to provide power, giving you Intelligent 4WD to fit every lifestyle and adventure level. The Bronco will also offer an EcoBoost engine for optimum efficiency, giving your Metter commute something special. If you've wondered whether the new Bronco will offer powerful towing, you're in luck because it will give you the towing that only a Ford SUV can. With this capable SUV at your command, your weekend plans can open up to offer you the versatility to go anywhere.
This model year, the Ford Bronco is built to be an off-roading vehicle, and its ground clearance and capability are telling us that this will be the truth. A detachable roof and doors may also become available, giving you more freedom to get dirty on the trails without the worry. There are things you can't do with the doors on, and the open-air feeling of driving with the top down - or off, in the Bronco's case - and there's no question about what you can experience behind the wheel of this all-new Ford SUV.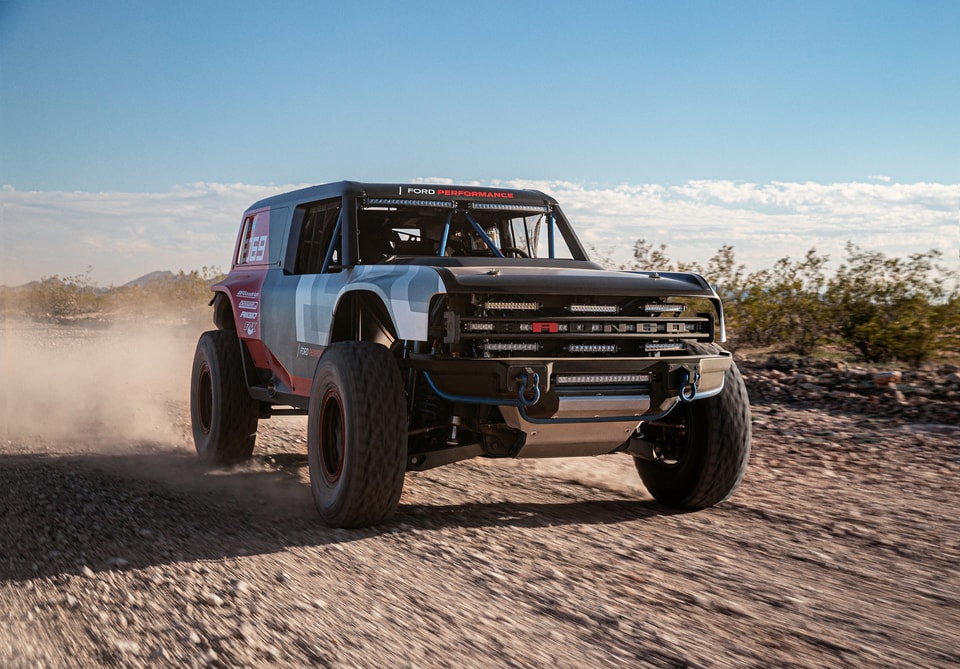 Interior
If you want an SUV that is packed with features, the Ford Bronco, available near Lyons GA, could be it. With an available twin-panel moonroof, a Voice-Activated Navigation System, and premium interior seating materials and trim. Attractive and tough, the new Ford Bronco will offer you a couple of body styles to make the process of choosing the right vehicle for your lifestyle an easier experience. With the new model year, the Bronco is offered as a two-door body style or a four-door body style like its predecessors. Eventually, the Bronco will also be available in a smaller crossover SUV with a unibody construction, and it'll be named the Ford Bronco Sport.
For further styling features, the new Ford Bronco is offering three unique grille options to give you the ability to customize how formidable your SUV appears to the outside world. You'll get to choose a Bronco Classic Grille, Bronco Modern Grille, and a Bronco Custom Grille. The Modern style offers a large Bronco badge across the front, while the Classic grille option provides you with a more subdued and retro appearance. Lastly, the Custom Grille offers a more high-end look to give you the right level of class and style for your SUV.
Safety
There are a lot of great features that the new Ford Bronco will provide for its drivers, and the safety features are especially important to those traveling with kids. Even if you travel solo or with friends, the Bronco is ready to keep you safer with plenty of driver-assist features and safety technology. You'll get to appreciate the drive more when you have Reverse Sensing System, Lane-Keeping System, and so much more. It's true that the Ford Bronco is powerful, but it's also safe, especially with its rugged body structure to minimize the impact of potential collisions.
Does this sound like a great option for you? You should reach out to our team to discuss what your next steps are, and we'll help you get set up with this impressive and long-awaited Ford SUV.