Where Power Meets Your Hands at the Wheel
Driving one of America's most reliable trucks is fun.
Even a test drive will give you a rushing thrill that you might secretly need. Whatever your needs are at the moment, if they relate to loading weight, towing trailers or loving a new pickup, then the 2020 Ford F-250 can help you along the way. This model is a step up from the standard F-150. Consider it as having the same American reputation, though.
What differs are the levels of power that are met.
Common, daily commutes are suitable, but the F-250 is a strong powerhouse. It holds a larger engine and tolerates heavy loads so much better. The question you have to ask is whether or not this truck fits in your driveway or near the curb. It looks good in park mode as much as it does while actively moving. The power specs are what you have to see.
Paul Thigpen Ford Lincoln in Vidalia, GA is ready to show you more-as long as you're seeking a final choice. Stop by the Baxley dealer, or continue reading if you want the full gist of a great pickup.
Bringing the F-250 Into Focus It's the extended side mirrors, the various body options and the "HD" engineering that grabs the attention of drivers who buy the F-250. Ford brands it as among its Super Duty vehicles that can operate on engine specs with 7.3-liter chambers in some cases. You have the choice of diesel or gasoline powered blocks.
With the potential of harnessing between 430 and 475 horsepower, you'll quickly realize why the 250 is a step up.
Stretch Out with Enough Interior Space
Before we get too carried away with the power of this truck, let's consider its comforts. Spaciousness defines the interior. This model's double paneled sunroof makes the inner sensation an "outer experience." Comfy leather seats and personal controls for the driver and their passengers give the 250 a feel that makes it more than a work truck.
The interior audio is powered by B&O Sound System.
Additional speakers were engineered through Band & Olufsen.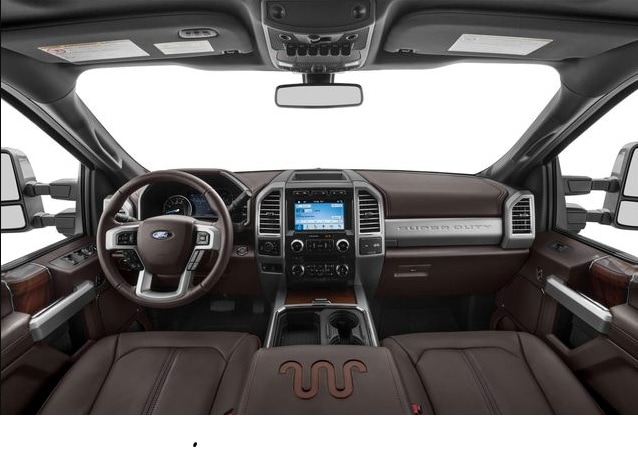 The Ford F-250's storage is based on your choice of a SuperCab and SuperCrew version. With either option, you can fold the rear seats down to extend the length of the flatbed. What makes the SuperCrew stand out is its four-door interior. The space opens up without passengers having to crawl over others just to get inside.
Your Choice of Power and Performance Whether you call it a stroke of genius or performance, you're right. The promise of the new F-250 for sale is strength. This differs from raw, rugged power. Strength is the ability to resist wear and tear under the most trying circumstances. The only way to achieve this is through a wonderful selection of engine blocks.
Three engine models give you the foundation of performance that the 250 is known for. Start with the following:
OHV PFI: Lucky for you, this powerhouse is operated on gasoline fuel. Finding a non-diesel vehicle with this much pull is difficult. Ford makes things easier on you by equipping this V-8 block with industrial specs for good measure. At your command, you'll have 7.3-liter chambers to fill up within every cycle.
The Flex-Fuel: Through a lower setting for rpms, this engine block leverages 6.2-liter chambers from a V-8 mold. The end result is a thrust of force that's impeccably managed through a 10-speed transmission. Torque is the sole intent behind this model.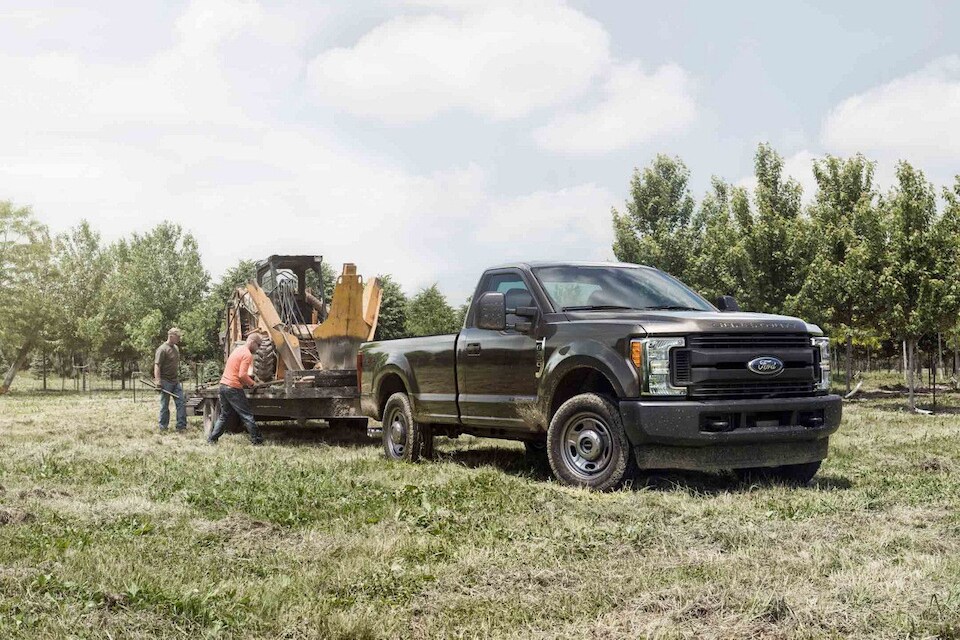 The Power Stroke Diesel: The Power Stroke's fuel injection is cleverly managed at 36,000 psi upon command. With a sensitive throttle response, you can expect to generate 475 horsepower without trying. This diesel powerhouse offers 1,050 pounds-feet of torque.
We all feel the need to jump out of our seats when something exciting grabs us. The thought of a new F-250 is invigorating but wait until you get behind the wheel. Controlling this Super Duty pickup is much easier than you might have imagined. Let us show you how today. Paul Thigpen Ford Lincoln is ready to wager that you'll enjoy it all. If you're in Metter or Lyons, GA, stop by our dealership to learn more.
There is a Ford F-250 Trim for Everyone
Finding a truck that fits your workload doesn't take long when you shop at Paul Thigpen Ford. If there is one thing we are proud of at our dealership, it's supplying hard-working vehicles for our Vidalia customers who are looking for some extra help. One vehicle we rely on to help our customers get work done the right way is the all-new 2020 Ford F-250.
F-250 Trims Available For Sale
Ford F-250 XL
Underneath the hood of the XL, trim is the 6.2L SOHC 2-valve Flex Fuel V8 engine. The Transmission-TorqShift Heavy-Duty 6-speed SelectShift-G Automatic delivers a smooth and controlled ride to work hard on job sites around the Lyons area.
You can have more control over your F-250 XL with FordPass Connect™. This app allows you to access features like start/stop, lock/unlock, remote start scheduling, vehicle location, fuel levels, and mileage.
Ford F-250 XLT
Whether you're working on a job site or going on an off-road adventure, you will have peace of mind when driving the XLT trim around Baxley. There are safety features, including BLIS (Blind Spot Information System) with Trailer Coverage, Lane Keeping Alert, and Pre-Collision Assist with Automatic Emergency Braking.
Ford F-250 Lariat
Every task will become enjoyable when you drive the F-150 Lariat with the available Bang &Olufsen sound system that brings an incredible sound quality. You can upgrade to the Lariat Sport Package, or Lariat Ultimate Package that adds stand-out qualities like 20-inch Black Painted Aluminum Wheels, LED box lighting, and Body-color front and rear bumpers.
Ford F-250 King Ranch
When working through cold mornings in Metter, you can stay warm with available heated and ventilated seats in the King Ranch trim. Maneuvering this model will also be more comfortable thanks to the Ultimate Trailer Tow Camera System with Pro Trailer Backup Assist.
Ford F-250 Platinum
The Platinum trim offers available quad beam LED headlamps that provide more brightness to give awareness to other vehicles on the road ahead. You can also take advantage of Adaptive Cruise Control to reduce stress while you're off the job.
Ford F-250 Limited
Enjoy fresh air and sunshine while off-roading with the available twin-panel moon roof. The available 6.7L Power Stroke V8 Turb Diesel engine is upgraded and ready for any challenge.